Here's my photographical take on the DFW Sisterlocks 1 Year Anniversary gathering. As always it was enlightening, uplifting, fun and all about the Sisterlocks. Not everyone could make it back to the mall for our photo shoot, but our numbers continue to grow! There were 25-30 ladies in attendance. The day was made even more special by the visit of our good friend, Brunsli from California. She is everything I expected and more. Thanks for joining us B, hope you enjoyed the Texas hospitality!
I could post pics for days, we took so many. But other duties call. So sit back, relax and enjoy these beautiful locked sisters and the world of Sisterlocks! Be sure and scroll down, there are several posts.
Lastly, big props to Sandy for starting LockItUp which was the vehicle that brought us all together and I can't forget Dr. Cornwell. Thank you both for the world of Sisterlocks!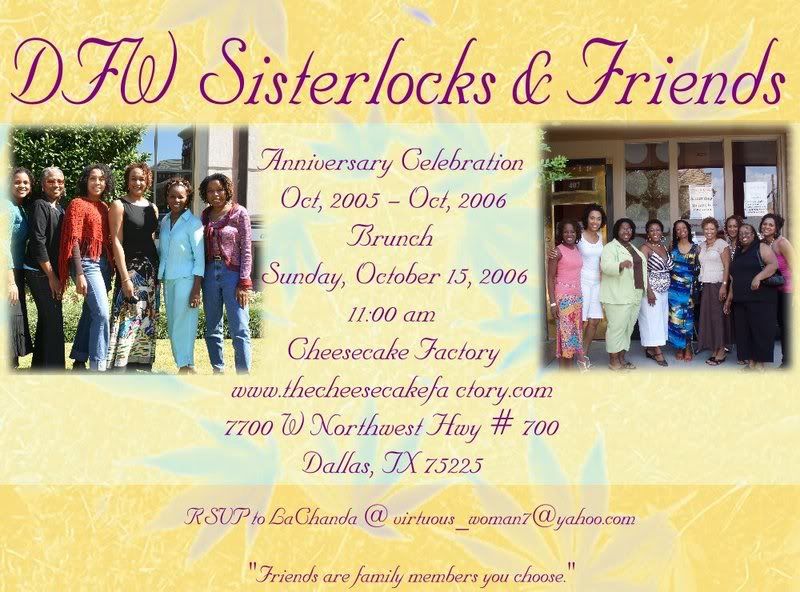 Last October we only knew each other from LockItUp but our bond was immediate and lasting. You ladies inspire me and I'm blessed to know you all!
October 2006 (School Daze - Get It!)
October 2005