I asked X to take some pics of me to submit to a national magazine for an upcoming spread on "Ageless Beauty." The criteria - look 10 years younger than your age, submit a face and full length shot and your birthdate. I won't know if I'm selected for a few months, but I'll be sure to keep you posted. And YOU KNOW if I make it, I'm gonna give a shout out to all my Sisterlocks sistuhs.

We had a great time taking the photos and they all came out so nicely that I thought I'd share them . Here I am all dressed up, feeling pretty at 25 and a half months on lock down and still loving my Sisterlocks!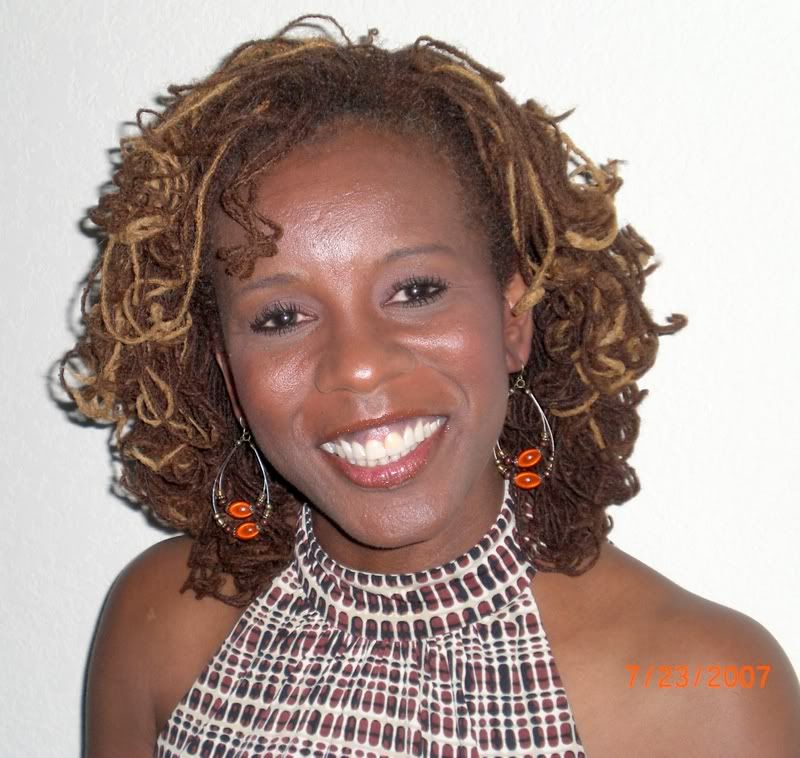 Style: Caruso set. Used all of the curlers including the tiny ones in the crown
and used fewer locks per roller for more curl.